Miss Jazmine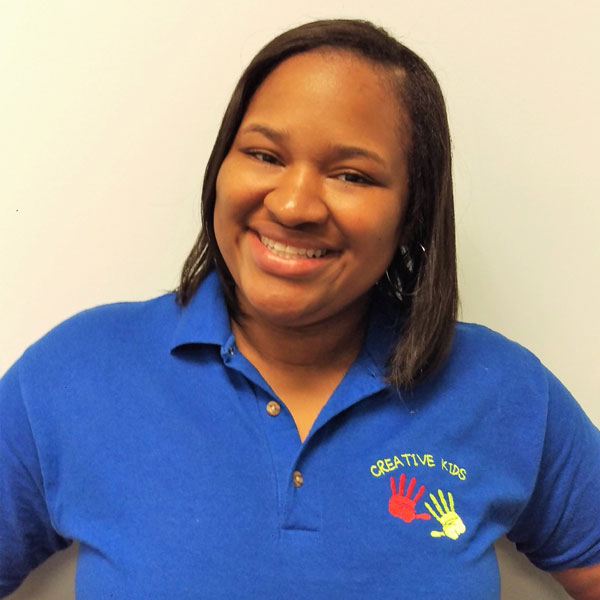 I am Jazmine Robertson the Curriculum Assistant Director at Creative Kids. I have worked at Creative Kids two separate times. This time I have been here for 1 year and 9 months now. I have been a 2 year old teacher and a 1 year old teacher during the times I have worked at Creative Kids.
I am originally from Hattiesburg, MS but my father was in the military so we moved around a few times. I graduated high school from Hattiesburg High School in 2010 and attended Xavier University for a semester but I became home sick and moved back home. I then finished college at USM where I graduated with special honors. I am married and I have been going on 2 years. We have two children Khyren who is 5 and Nature who is 1. I enjoy reading novels. I spend most of my time with my family going on trips and engaging in outdoor activities.
The best part of working with children is the experience. You learn to understand that each child is different and unique. There are things that you learn and do and are able to use it in your daily life and in my case with my own children. You also grow to love the children and for me playing a part in someone's life is a big deal. The parents and children appreciate the things you do and the time you take with the children.